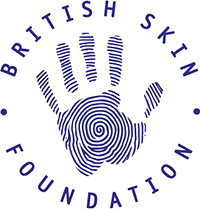 British Skin Foundation
---
sudden rash appeared!
Moderator: talkhealth
Posts: 2
Joined: Wed Jan 02, 2019 9:19 pm
There is a rash on my back and stomach that has suddenly appeared. It is in patches with red spots and it it's very itchy. i cant seem to find what it it so like so could anybody tell em what it is? Thanks, Tiler.
Attachments

0B49E8B0-C925-4B55-9D51-CF76E61C2296.jpeg (178.26 KiB) Viewed 661 times
---
Posts: 1550
Joined: Thu Nov 04, 2010 3:29 pm
Hi tileroneill

Thank you for your post. We would recommend that you get checked out by your GP to ensure that the rash is not something serious.

Please let us know how you get on.

Kind regards
talkhealth
---
Posts: 2
Joined: Thu Jan 10, 2019 8:08 am
Hey there! As per my point of view, the main reason for rashes might be eczema. You should consult an organization for more information.
---