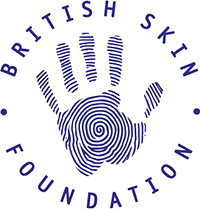 British Skin Foundation
---
Whole body itching!!!! HELP!!
Moderator: talkhealth
Posts: 1
Joined: Tue Feb 11, 2020 9:07 pm
Evening all!
I have been experiencing full body itching for the last seven days, I have small red bumps and also bumps under my skin.
I today noticed a black lump within my inner thigh, today it has been removed but my nurse was unsure what it was! Could this be the route cause to my constant body itching? I do generally suffer with urticaria and also wheat exercise induced anaphylaxis. Also fexofenadine does not reduce the itching!
please see attached pictures of the lump and result after extraction.
---
Posts: 14
Joined: Tue Apr 10, 2018 2:29 pm
I TOTALLY feel your pain... as a Fibromyalgia sufferer, i have had constant itching in flare-ups and its very distressing...my last one lasted approx 4 weeks and eventually left thru my feet... but my skin is now covered in red lumps and bumps and still super sensitive.. my GP is baffled and i can't see a dermatologist due to COVID ... the only thing i found that helped was putting ice packs on it, and lots of Epaderm creams regularly.
:D Chronic Illness Sufferer, Fibromyalgia, Depression, Anxiety, health Anxiety, Allergies, Skin Allergies, Nerd, Gooner, Bookworm, Hilarious Person!! :lol: :lol:
---
Posts: 153
Joined: Mon Sep 14, 2020 6:29 pm
It could be an allergic reaction to something you put on or eat.
---