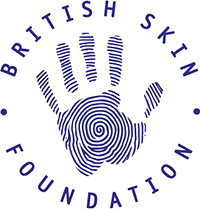 British Skin Foundation
---
any help will be appreciated
Moderator: talkhealth
Posts: 1
Joined: Tue Feb 02, 2021 3:51 pm
iam a schizophrenia and bipolar disorder patient can these two things completely vanished by medical treatment any expert doctor in canada and also some advice
---
Posts: 171
Joined: Thu Sep 26, 2019 6:11 pm
I'm afraid such mental health problems cannot be vanished or gotten rid of. They can be
treated
but not eradicated. Mental health problems can certainly be treated and managed, though: so don't lose hope. Medication in the right doses is excellent, of course.
Mental illness is very common these days: and doctors are learning more about the brain and its functions. And disfunctions. I would keep an eye on medical developments in the treating of schizophrenia: advances are being made every day. But do NOT let a doctor convince you a pill will solve everything. For instance: a doctor saying a herbal supplement can make an amputated leg grow back.
Remember this: you're not alone with your illness, so don't feel like a freak or anything. I know it must be hard for you, but you CAN cope.
---