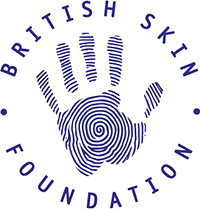 British Skin Foundation
---
Sudden Skin Rashes
Moderators: talkhealth, talkhealth, talkhealth
Posts: 1
Joined: Thu May 25, 2023 9:28 am
Can anyone help identify these on my arms? I noticed it last week and it appears to have gotten a little worse since then.

I've not changed anything in terms of soaps or food and I literally cannot think of what may have caused it.

They're a little itchy at times.

I've take an antihistamine most days but it doesn't seem to affect the rashes either way.
Attachments

IMG_20230525_092244-min.jpg (487.26 KiB) Viewed 859 times

IMG_20230525_092306-min.jpg (383.13 KiB) Viewed 859 times
---