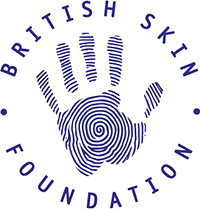 British Skin Foundation
---
Rosacea, stress and anxiety
Moderator: talkhealth
Posts: 45
Joined: Mon Apr 11, 2016 3:08 am
Location: Canada
I have a long list of rosacea triggers. They include everything from sunlight to red wine and a sprinkling of everything in between.
Stress and anxiety
are huge for me. I have a social anxiety disorder and panic disorder and this makes me feel like stress and anxiety are the two triggers over which I have the least control.
I can wear sunscreen or stay out of the sun. I can watch what I eat. I can give up red wine. But anxiety just "happens".
I'd love to hear from anyone else who is struggling with the impact of anxiety on rosacea
(and of rosacea on anxiety for that matter!
). Any tips or shared stories welcome!
---
Hi Julie,
I've just seen your post and thought I'd mention a website called Skin Support (
http://www.skinsupport.org.uk/content/support-materials
). They are basically a hub of support materials for people with emotional distress due to skin conditions, they have some useful meditations that might help you, and also some leaflets on anxiety. Can't promise they will help, but it's worth a try! Best of luck!
Matt
---