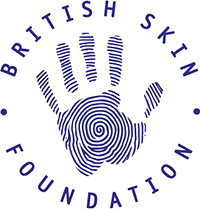 British Skin Foundation
---
I might have to quit my job because of my Eczema
Moderator: talkhealth
Posts: 3
Joined: Mon Feb 20, 2017 1:34 pm
My name is Jessica, Im 25 and I teach swimming.
Ive always loved teaching however im heart broken that its ruining my skin being in the water and constantly batteling with the chlorine has finished me. ive used every cream possiable some work and some do nothing but leave me feeling either greasy or oil uncomfyable but never get rid of the red weeping rash i have all the time.

I also battle with depression and its like my mood and my skin work together any advice and help would be appreciated.
---
Posts: 830
Joined: Tue Apr 17, 2012 3:30 pm
Location: Singapore
Sorry to hear of chlorine affecting your eczema.. I've heard that sometimes different pools may treat their pool water differently, so trial and error may work? Also never in the sun in the pool, esp when eczema is flaring. Did you have to teach swimming during the hot hours of the day?
Hope things would work out better soon, take care,
Mei
---
Posts: 3
Joined: Mon Feb 20, 2017 1:34 pm
I teach in the uk but i will be teaching abroad so yes i will be teaching in the sun my skin is always better in the sun but i think this maybe my last year teaching abroad
---
Hi Jessica,
Sorry to hear that you are suffering with your eczema.
From my own experiences of having chronic eczema and suffering from depression I can say I know how you are feeling. The key is not to give up, yes it can get you down but take positive steps to move forward and I promise it will get better.
I would suggest the chlorine is your biggest enemy at the moment, and because you are in and out of the water your skin isn't having time to heal. Is there anyway you can take a break from your job? I'm obviously not telling you to quit your job but Maybe just a fews weeks holiday or sick leave that can allow you to work on your skin and letting it heal? I always find having that break allows you to think more clearly about what we really want and will put things in perspective.
My own eczema is caused by a few factors but one of the main triggers was stress, caused by my job and home life, when my consultant used to advise me to change these situations I was defiant and couldn't understand why I had to change my life for the skin condition, however once I had done these things I realised these were small sacrifices in the bigger picture of my life, and now I find my skin condition manageable. Both good days and bad, but management is the key. So having a management routine, for example applying moisturisers 3 times a day and steroids morning and night (or how you have been prescribed) but being very strict and sticking to it.
Having a good GP to support you with this is very important and if they cannot help you anymore ask to be referred to a dermatologist. They can then help with all factors affecting you including the depression, and also any skin infections that may occur. My GP failed to realise I had a local infection on in my skin for 6 months this was of course making me feel poorly on top of the eczema. Obvious signs to look for is green, yellow or white oozing or pussing.
I wish you all the best, just reading over your post again and I can really to relate to how your feeling, with a little work you will feel 100 times better, don't let it get you down!
Sophie

---
Posts: 3
Joined: Mon Feb 20, 2017 1:34 pm
Hello Sophie
Thank you for you advice,I tried to get a doctors appointment today and I didn't have any luck however I did by a cream from Boots called Dermalex it says mineral skin solutions and its expensive but it really works i also found out that doctors don't know much about it. But thank you so much for your advice about moisturising three times a day , I had a bath in dead sea salt which hurt but helped a lot and then moisturised but like you said chlorine is my worst enemy so i guess i just have to care for my skin even more.My stress is up and down with my skin but you really cheered me up yesterday maybe there is hope for me coping at work.
Thanks again
Jessica x
---
---