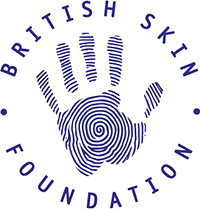 British Skin Foundation
---
Pin sized holes palms
Moderator: talkhealth
Hello, my hands hand been really sweaty lately and upon closer look there are small pin sized holes in the palm creases which are more noticeable when sweating or when wet I.e after a shower. they seem to reduce when the hand dries out, not sure if this is related to the sweat or fungal maybe.
The pictures show it better.
https://ibb.co/jdu4z8
https://ibb.co/kGuhmo
https://ibb.co/gbBHK8
---
Posts: 1595
Joined: Thu Nov 04, 2010 3:29 pm
Hi matt_1992,
Thanks for your post and welcome to the talk
health
forums.
We would suggest you get an appointment booked in with your GP or local dermatologist. They should be able to look into this and work out the root cause for these pin holes. They should also be able to advise you on any treatment options that are currently available.
Do let us know how you get on.
Thanks,
The talk
health
Team
---