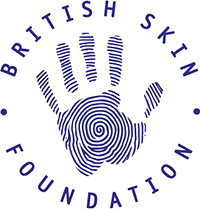 British Skin Foundation
---
abnormal reason for dry skin
Moderator: talkhealth
I do not have the usual reasons for dry skin. mine is due to having short bowel syndrome and a genereal dehydration level. I have a very high output (two stomas) and no matter how much I drink I am always on the edge of dehydration. I rarely drink just water as it has no nutritional value for me and I need to drink liquids which leave something behind. I do drink plenty though before anyone says "Oh you must drink water" patronisingly.(Sorry but I hear that so many times from self proclaimed experts). I have been told by senior specialists not to drink just water.
I can pinch my skin and it stays up rather than bouncing back, but I do not have itchy or inflamed skin, just dehydrated.
---
Posts: 1717
Joined: Thu Nov 04, 2010 3:29 pm
Hi lacemaker,
Thanks for your post and welcome to the talk
health
forum.
It may be worth seeking additional advice for this from your GP or dermatologist.
As well as this, we also have a support programme for dry skin, which may also provide some additional support and guidance. You can find the support programme here:
https://www.talkhealthpartnership.com/psp/mydryskin.php
Do let us know how you get on.
Thanks,
The talk
health
Team
---