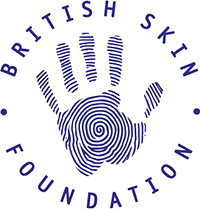 British Skin Foundation
---
Strange nails! Any ideas?
Moderator: talkhealth
Hi

Does anyone know what this might be- on both my big toes.

Have had a couple of health issues like anaemia and kidney trouble in the past year.

Couldn't work it out from google if it is related

Thanks!
Attachments

9E0DF0FA-8B40-4F36-B74C-6F725182026B.jpeg (125.74 KiB) Viewed 2056 times
---
Posts: 368
Joined: Mon Sep 14, 2020 6:29 pm
Seems like blood clots under the nails. I had them when i hit my big toes on something sharp. They will go away if i am right, it may take a couple of weeks though. I do not think they can be treated. No cream, because its under the nail, no medication because its over the skin. They should fade away over time. I had that on my eye when someone headbutted me in the face.
---