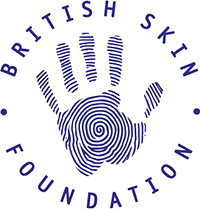 British Skin Foundation
---
skin dry and like lizzard skin, on ankle
Moderator: talkhealth
I have had a problem with my skin on my ankle, it started out with just a 50 pence size red patch on my ankle about 5 years ago. I went through test at the hospital and could not find out what it was. Then about a month ago it spread. It is almost the whole ankle, very red, itchy and feels like a sunburn. I was sent to the hospital, was in there all day, and still no more of a clue. It burns and pinches, and the skin is very dry. Any body have a clue?
---
Posts: 1630
Joined: Thu Nov 04, 2010 3:29 pm
---
Hi Hunny 1954,

Feet normally have thin skin on the upper part, and can be eczema prone. Funnily enough, the same thing happened to me about 2 months ago, and at first I just moisturised it with raw shea butter.

As it kept on being itchy, I then used Forever Marine Mask. It contains Aloe vera, kaolin clay and other beneficial ingredients. It is a clay paste. I put a generous amount on the eczema patch and let it dry overnight.

I washed it off with water the following water, then massaged raw shea butter onto the patch until it became soft.

2 weeks on and the skin on the eczema patch is no longer itchy and new skin is forming. There is no scab either.

I find that using emollients and steroid creams do not actually help with the itch or texture of my skin which is extremely dry. I tend to use raw shea butter or coconut oil instead.

I do hope you feel much better and try this method. It definitely works to calm the itchiness down. And if you don't itch, your skin will have a chance to begin the repairing process.

All the best,

Stella.
---