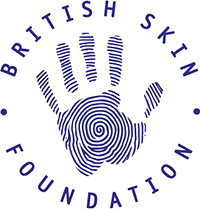 British Skin Foundation
---
Does this look benign?
Moderator: talkhealth
Posts: 2
Joined: Sun Dec 15, 2019 6:55 pm
I noticed , on my right thigh , this thing slowly swelled to surface and darkened in color overtime.
It feels hard to touch, but does'n't pain or bleed .
I have a similar mole-like thing on my left feet near thumb.

Its about the size of a pencil eraser .

Is it simply a cyst or could be something more dangerous ? what does it seem like ?

thank you so much
---
Posts: 1687
Joined: Thu Nov 04, 2010 3:29 pm
Hi,
Thank you for posting on the forum, we hope that you will have some replies to your question from our other members who may have experienced something similar to you. You may also want to re-post your question at the question and answer session between the 17th-20th February 2020, have a look here;
http://www.talkhealthpartnership.com/on ... s_2020.php
Unfortunately we are unable to give out specific medical advice but would always suggest you go and see your GP if this is continues to worry you.
Regards,
talkhealth
---