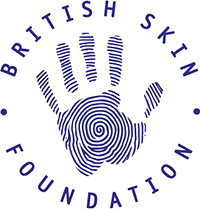 British Skin Foundation
---
What are these lesion spots on my back? What is my condition.
Moderator: talkhealth
Posts: 1
Joined: Sun Apr 24, 2022 5:37 pm
Hi all,
I am 66 years old female, was hoping you all could help me please and tell me what these red-spotted lesions are on my back, please. They began showing after a course of Vitamin K MK7 for only 4 days, I noticed my back felt itchy on day 1 and stupidly I used a metal pry bar to reach the middle point of my back that I could not reach to scratch. The pry bar was rusty on the tip which I didn't know until I itched my back.
2 days after I noticed these lesions showing on my back and 2 months have now passed, they have not disappeared and more have started to show in areas on my back. I limit my itching but I don't what is going on with my skin. What are these lesions please, coincidently my problems start after the Vitamin K and using the Pry bar, but is this coincidental? I don't know, was hoping if anyone could help me please and guide me in the way to know how to sort this please and what condition I have? so I can research this. I am awaiting my appointment to see a doctor.
So far I have used creams, such as Cerave, Cetraban, tea tree oil cream, and even a steroid FUCIDIN cream, but have had no luck. It's not showing anywhere else on my body except on my back.
Please view the photos below, please.
What do I have, please? Pictures are below.
Thanks
---