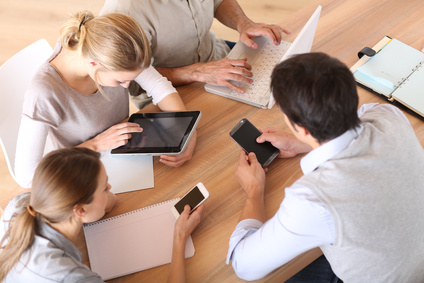 It's international women's day, and to celebrate we've put together a list of some of the most influential women in medicine. Ranging from the 19th century right up to the modern day, we've included just some of the woman who have changed the face of medicine for good.
Elizabeth Garrett Anderson (1836 – 1917)
To kick things off, we've started at the beginning, the first woman to qualify as a practicing physician and surgeon nurse in the UK. Born in 1836, Anderson gained her license in 1865. This eventually led her into co-founding the first hospital staffed by women.
Anderson has been credited with a number of firsts, including the first Doctor of Medicine in France and the first female mayor and magistrate in Britain. Anderson was also heavily involved in the women's suffrage movement, however it's her impact on the world of health that many remember her for.
Marie Curie (1867 – 1934)
One of the most famous women in the world of science. Curie was the first female to win a Nobel prize and the first person and only women to win two. Her biggest achievement, however, remains the development of the theory of radioactivity.
She is also credited with the discovery of two elements – polonium and radium. This lead of course to radiation therapy to help combat cancer, and Curie's impact on the world of health, as well as many other areas of science and society cannot be understated.
Gertrude Belle Elion (1918 – 1999)
Awarded the Nobel Prize in Physiology and Medicine in 1988, Elion worked heavily on developing new drugs to help fight a range of deadly diseases and illnesses. Many consider Purinethol, the first drug used to fight leukaemia, as her greatest contribution to the field of health.
Alongside this, Elion worked tirelessly to develop drugs to combat the likes of organ transplant complications, gout, malaria and herpes. In 1991, Elion became the first woman to be elected into the National Inventors Hall of Fame.
Rosalyn Sussman Yalow (1921 – 2011)
Yalow was a pioneer in the field of radioimmunoassay (RIA) and was awarded the Nobel Prize for Physiology and Medicine in 1977 for this work. Originally developed to study insulin levels in diabetes patients, RIA has since been applied to a huge number of medical issues.
Since its inception, the procedure has been applied to other substance tracking in the body, such as hormones, vitamins and enzymes. The technique has made it possible to scan blood donations for various infectious diseases including HIV/AIDS and hepatitis. The current state and procedure for successful blood transfusions owes a huge amount to Yalow.
Kathryn Wood ( – present)
Wood is widely received as one of the leading scientists in the field of stem cell research today. Working as a Professor of Immunology, Transplantation and Stem Cell Research at the Oxford University, Wood is committed to unlocking the power of stem cell research and advancing the medical applications of it.
Her main research today is focused on using stem cells to replace immune system suppressing drugs for transplant patients. As many transplant patients have to take these drugs, commonly for the rest of their life, Wood is interested in finding ways to utilise stem cells as an alternative and increase the quality of life to these sufferers.
Wood is actively supportive of women interested in entering and staying in the field of science and health, and is a fantastic example of what can be achieved with hard work and determination.