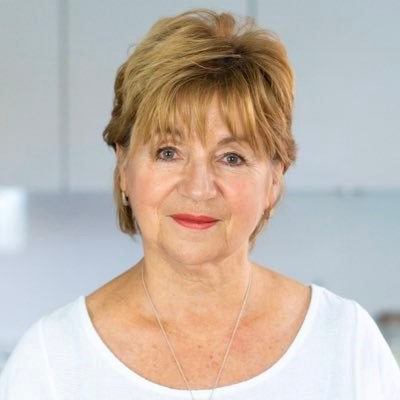 Izabella Natrins
Nutrition and Lifestyle Medicine Health Coach
A former health research psychologist in Public Health Medicine at the University of Birmingham Medical School and NHS Clinical Programme Manager, Izabella is a qualified Nutrition and Lifestyle Medicine Health Coach, and a Ballymaloe-trained, Nutritional Chef. She founded a health education website IzabellaNatrins.Com to promote better nutrition, lifestyle medicine and holistic health. She is a Public Health Collaboration Ambassador, a Trustee of the British Holistic Medical Association and member of the BHMA's Real Food Campaign UK, and has recently been appointed to the Board of Fordhall Farm Community Land Initiative (Fordhall Organic Farm).

Izabella's passion is real food and food-as-lifestyle as medicine. Inspired by training at the organic Ballymaloe Cookery School in Ireland, Izabella awakened to traditional farming, food production and preparation methods, from soil to plate. What she learned inspired her to write, educate and empower people to regain traditional food wisdom, engage with sound science and to learn the forgotten skills that restore energy, vitality and true health. Izabella wrote The Real Food Solution – an evidence-based call to action to encourage people to reverse the epidemics of chronic ill-health and support a sustainable planet, by becoming more conscious consumers, understanding and caring where their food comes from and how it's produced, and by making better choices to source and cook real food affordably. The Real Food Solution is dedicated to the work of the BHMA's Real Food Campaign in which Izabella plays a part in joining up thinking across all parts of farming, food and medicine, to inspire people everywhere to care where their food comes from, how it was grown and raised, and to consciously reclaim the kitchen and take back not only their own health, but that of our planet.

Izabella's approach is holistic, seeing mind, body and spirit as an inextricably linked 'whole' within each individual, with their community and with the planet. She works in private practice using a group coaching model and is currently working with GP Federations and across Primary Care Networks in Birmingham to promote, advocate for and establish building holistic resilience with nutrition & lifestyle medicine group coaching programmes for GP's, practice staff and local communities.
Related Links