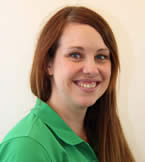 Nicola Footman
Senior Physiotherapist - BSc (Hons) MCSP SRP
Nicola graduated from the University of Hertfordshire in 2000 with a degree in Physiotherapy. She has extensive experience as a Senior Musculoskeletal Physiotherapist providing assessment and treatment to both NHS and private clients and has worked as an Extended Scope Practitioner alongside Orthopaedic surgeons. Nicola joined the Body Reset Clinic in May 2016 and has already proved to be a valuable and highly respected team member.
Nicola originally developed an interest in Physiotherapy as she wanted to help people be healthier with a therapeutic approach. In the last 16 years she has worked with many client groups including those with sports injuries, pregnancy related musculoskeletal pain, lifestyle related injuries and long term conditions, both in this country and in New Zealand.
Nicola also have a special interest in Acupuncture and has used this for over 12 years alongside her physiotherapy skills to reduce pain, with excellent results.
Maintaining high standards is extremely important to Nicola and she regularly attends post graduate physiotherapy courses and reads current research to ensure she is giving the best possible up to date care to her clients.
Related Links