mysleep
"The sleep programme provided a wealth of information and an improved sleep pattern and quality of sleep was achieved. It is great to wake up pain free and refreshed." Patricia (May 20)
As Joni Mitchell once sang, you never know what you've got 'till it's gone. That's certainly true of sleep. You don't realise just how vital good sleep is to your health until you experience insomnia or disturbed rest.
Our 12-week mysleep support programme is designed to improve your sleep hygiene, help you resolve your snoring and eat to beat insomnia.
Every week, you'll receive one or two PDFs to download containing easy-to-digest, practical information. Everything has been written by talkhealth and medical experts.
See what one of our members says about our sleep support programme
Sponsors of mysleep
| | |
| --- | --- |
| | Sealy is the world's number one bed brand, operating in over 60 countries worldwide. Here in the UK, we produce innovative beds and mattresses utilising the most advanced technology and fibres to ensure our customers receive a great night's sleep. During sleep your body is able to relax, unwind and recharge. At Sealy, we believe that your mattress should offer the correct comfort and support, allowing your body to do just that. That is why we devote so much time and resource into product development to ensure our customers' needs are at the heart of what we do. Click this link to find out more about Sealy. |
| | Silentnight is the UK's largest manufacturer of beds, mattresses and sleep accessories. Silentnight's mission is to use its passion, product knowledge, exceptional quality and sleep expertise to provide sleep solutions for all the family. To ensure Silentnight remains an authority in sleep expertise, it invests in continuous research into sleeping habits, building the latest scientific developments and technical innovations into its products. Adequate sleep is a key part of a healthy lifestyle, and can benefit your heart, weight, mind and so much more, so getting quality sleep really is in all of our best interests. From sleeping position to comfort choice, we're all a little different. That's why Silentnight offers a mattress for every type of sleeper, because when it comes to sleep, it's personal. Click this link to find out more about Silentnight. |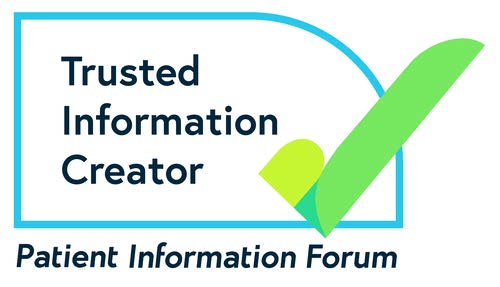 All content provided in the mysleep Support Programme has been written by both medical professionals and talkhealth, and has been certified by PIF as a Trusted Information Creator (sources of scientific evidence available on request). The programme does not constitute a replacement for professional medical advice. If you are concerned about any aspects of your health or wish to discuss something you have read within the support programme, you should make an appointment to see your doctor. Always seek medical advice before changing your treatment routine. talkhealth does not endorse any specific products, brands, or treatments.