Arthritis experts
Got a question about osteoarthritis medication? Need advice on exercising with RA? We work with lots of medical experts to bring you the best information possible - check out our arthritis experts below.
Arthritis Action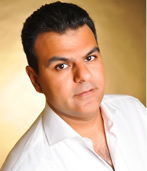 Dr Sandeep Bawa
Consultant Rheumatologist - MBChB, MRCP, MSc (Sports Exercise Medicine)
Juliette Baysham
CNHC Registered craniosacral therapist and complementary health professional
Charlotte Downing
Registered Osteopath - M.Ost Osteopathy
Susan Farwell
Osteopath and Council member of the Institute of Osteopathy
Ed Francis
Clinical Hypnotherapist - DCH
Wendy Green
Health Expert & Author - BSc (Hons) Health Studies
Ben Katz
President, the Institute of Osteopathy
Robin Lansman
Immediate Past President, the Institute of Osteopathy
Matthew Rogers
Head of Professional Development, the Institute of Osteopathy and Fellowship with the National Institute for Health and Care Excellence (NICE).
Rebecca Wedlake
Osteopath and spokesperson for the Institute of Osteopathy
Mr Adrian Wilson
Consultant Knee Surgeon - BSc (Hons) MBBS FRCS (Eng) FRCS (Tr & Orth)