Politicians need to help tackle the common misconception that taking folic acid during pregnancy is optional, writes Jackie Bland, chief executive of SHINE.
Spina bifida is the most severe congenital abnormality compatible with life, yet it still affects 1 in 1000 pregnancies in the UK (900 per year).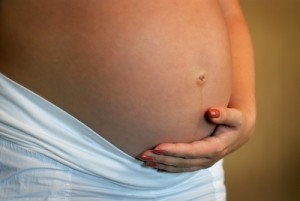 Not usually detected until a 20 week scan, approximately 80% of these pregnancies result in traumatic, late terminations at 20 weeks +.
Yet, we have known since 1991 that up to 72% of cases of Neural Tube Defects (NTDs), like spina bifida and anencephaly, could be prevented with a simple and cheap vitamin supplement, folic acid (vitamin B9).
Official statistics focus on live births (approx 200 per year) providing a false impression of the scale of the devastating effects of these severe congenital abnormalities, leading them to being described as a ?manageable problem?.
Termination must not be viewed as a means by which to ?manage? any disability, but particularly in the case of Neural Tube Defects when so many cases could so easily be prevented.
Awareness of folic acid is now lower than it was in the early 1990?s.
In response to this SHINE (Spina bifida. Hydrocephlaus. Information. Networking. Equality) launched its own awareness campaign Go Folic! in 2010.
Despite the campaign?s growing success, charity funding alone cannot reach the number of women necessary, nor should it need to. Much needless suffering and long term costs to families, the NHS and the Department for Work and Pensions (DWP) could be prevented through investing in primary prevention, rather than ?managing? the consequences of a lack of education and awareness.
A small investment could lead to an enormous long-term saving in both the lifetime costs of raising a child with a multifaceted disability, and the psychological trauma of so many avoidable late terminations.
The long term costs associated with living with spina bifida include: repeated complex surgeries affecting the spine, brain, legs, feet, kidneys, bladder, bowel; immobility, shunt malfunction, epilepsy, kidney failure, osteoarthritis, scoliosis, organ compression, skin breakdown, ongoing pain management (including medication), specialist equipment (wheelchairs, orthotics, catheters, cars) and treatment for stress and depression. All this is before we even consider social care and welfare benefits.
The majority of women are still not taking folic acid prior to and during pregnancy, and of those that do only 5.5% take it at the correct dose and time for it to be effective. Sadly, there is a widespread misconception that folic acid is something optional that can be taken during pregnancy because it is ?good for the baby?, rather than something that is essential to help prevent very serious consequences.
This misconception must change if women are to take the Department of Health?s recommendations seriously. The only way that this will be achieved is through on-going education and health promotion.
Every politician in the UK, at both national and local level needs to understand the lifelong impact of these severe disabilities regardless of whether an affected pregnancy results in a live birth or termination. We need to ensure that policies are implemented to support effective and on-going awareness raising amongst all women of a childbearing age along with good preconception health promotion.
We need to be proactive not reactive if we are to bring about the reduction in the number of pregnancies affected by Neural Tube Defects that we know is possible.