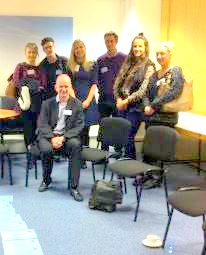 We were very privileged to be invited this week to observe the final stages of agreeing what the TOP TEN priority areas for acne treatment research to address are.
Over the course of the past 16 months the James Lind Alliance (JLA) Acne Priority Partnership have been working hard to bring together  patients,  carers and the medical world to find out what they think are the main areas most in need of further research.
Acne is a condition that at least 5 million people in the UK suffer with at any one time and is one of the least researched and funded skin conditions.  Stage 1 of this project involved over 4,000 people answering questions about acne treatments that they would like to see researched.  This was then whittled down to just 18 questions that were debated during the workshop this week.
The final top three questions were:
What management strategy should be adopted for the treatment of acne in order to optimise short and long-term outcomes?

What is the correct way to use antibiotics in acne to achieve the best outcomes with least risk?

What is the best treatment for acne scars?
To find out the complete TOP TEN and to read more about this initiative see the full article in talkacne.
We would like to also take the opportunity to say thank you to all of you that took part in this initiative and would be interested to hear your feedback on both the results and as to whether it was close to your TOP TEN!
Find out more about the James Lind Alliance and AcnePSP by following these links.