It's the most wonderful time of year but Christmas can be difficult for those of us with mental and physical health issues. Here are some of our top tips for looking after yourself and making sure you have a merry Christmas this year.
Check your GP surgery's Christmas opening hours
Christmas opening hours tend to vary around Christmas and New Year, so make a note of when your GP is open and try and make any necessary appointments in advance, as it will be a busy time for your surgery.
It can also help to look at other options, such as figuring out where your nearest out of hours services will be and planning your route if you need to go there and arranging transport.
Pick up any medication & prescriptions in advance
Pharmacy opening hours are also limited over the Christmas period, so it can really help to pick up any medications you think you might need in advance.
If you have any repeat prescriptions that you are due to collect over the Christmas week, it's a good idea to check to see if you can pick it up in advance or make alternative arrangements e.g. have your medication delivered.
Make time for your mental health
Christmas is a very busy time for most of us, and while it can be lovely to spend time with loved ones, it's good for your mental health to fit in some time for yourself. Don't feel bad for turning down events or choosing to spend time alone for a few hours to avoid burnout.
Running a nice hot bath and relaxing or reading a book in a quiet corner are perfect examples of self-care and can work wonders for your mental health!
Speak to a charity
Whether you're feeling lonely this time of year or you're struggling with a chronic condition, there are plenty of charities available, many with 24/7 helplines, who are there to listen to any of your issues over Christmas. The Salvation Army and Samaritans are just two examples of charities who work incredibly hard to support individuals.
If you're looking for some guidance on specific conditions, simply type your condition followed by charity e.g. MS Charity into google to find a charity that can help.
Don't forget to eat your greens
While we all might be guilty of splurging a little over the festive season, it's important to remember that eating a balanced diet is key to a healthy body. So, top up on your sprouts and additional vegetables packed with vitamins and nutrients to keep your body functioning.
Cut back on alcohol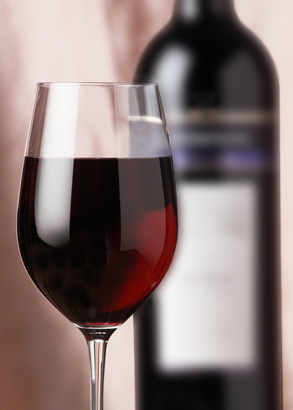 As with processed foods, drinking too much alcohol over Christmas is not going to be good for your health. Excessive alcohol consumption can, over time, cause problems including high blood pressure, heart disease, stroke, liver disease, and digestive problems, to name a few.
Try to avoid financial pressures
You might be wondering how this ties in with your health, but Christmas can be extremely demanding on your finances. Quite often, this results in getting into debt, which brings on extra stress and worries, especially if you suffer with anxiety and/or depression.
In most cases, your family and friends value your time and company much more than a gift or expense you can't afford.
Instead of splashing out and spending a fortune on food and entertaining guests, here are a few ideas that can help you cut down costs for Christmas:
Secret Santa gifts – everyone chooses one member of your family to buy a gift for
Potluck dinners – each guest brings a contribution to dinner, e.g. side dishes, desserts, salads, etc.
Shop secondhand – lots of charity shops now have dedicated 'party season' aisles, so you can pick up a bargain outfit, donate to charity and help save the planet too! They also have plenty of gift sets and treats in their bric-a-brac section, so you might even pick up a gift for a loved one if you are planning on buying gifts
For extra support and guidance, we offer a free online well-being support programme, which has been written by experts and helps with a range of health topics such as sleep, diet, gut health and more.
We hope you find our tips helpful and if you have any Christmas health tips of your own, please share them in the comments!